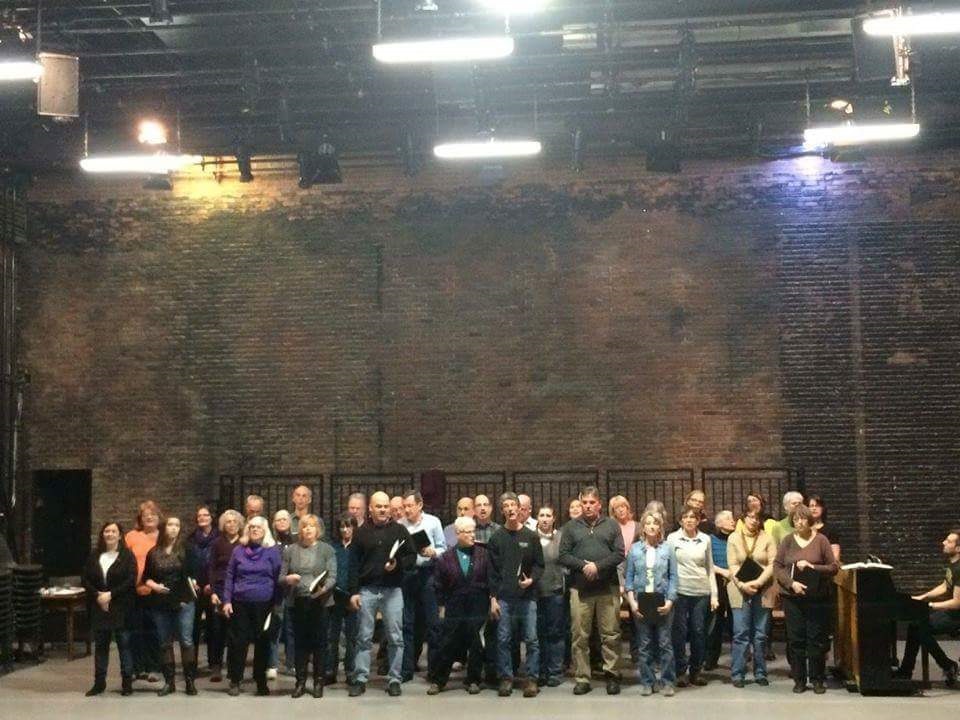 05 Nov

Ars Choralis on (off) Broadway!

Ars Choralis had such an incredible experience back in 2015, that a News post from the past is in order!

Ars Choralis was honored to be asked to perform in an Off Broadway play at New York Theater Workshop in NYC. The play, entitled "The Events" by David Grieg, was the story of a community choir director, ("Claire " played by Neve McIntosh) and her choir who experienced terrible loss at the hands of a lone gunman. For each performance of "the Events", a different area choir was asked to participate, keeping the action fresh and experimental.The story was inspired by actual events of the massacre in Norway committed by Anders Breivik.

Ars Choralis played "the choir" and were on stage for most of the play.   We sang a few songs but also acted as a mirror to the audience, because although we knew a little bit of the basic plot, we were intentionally not told about all of it. So we were surprised often, and took direction from Claire on stage as if we were in actual choir rehearsal. As the story of Claire's search for understanding why these terrible events happen, the choir acted as both witness and participant.

We rehearsed the music for the show in advance in Woodstock, and then had one rehearsal in NYC before the performance. Magnus Gilljam was our delightful pianist and also ran our rehearsal at New York Theater Workshop. The chorus enjoyed the novelty of this unique performance, but also got the rare chance to travel together, to enjoy each other's company on the bus rides,  to cram into tiny East Village eateries, sitting atop piles of winter coats we had brought from the mountains.

It was an exhilarating experience, and the music by John Browne was both charming and haunting.  With permission of Mr Browne, Barbara later adapted a piece from the play called "We're All Here" which pays respects to beloved people from our past and affirms that people past and present are still together in spirit.