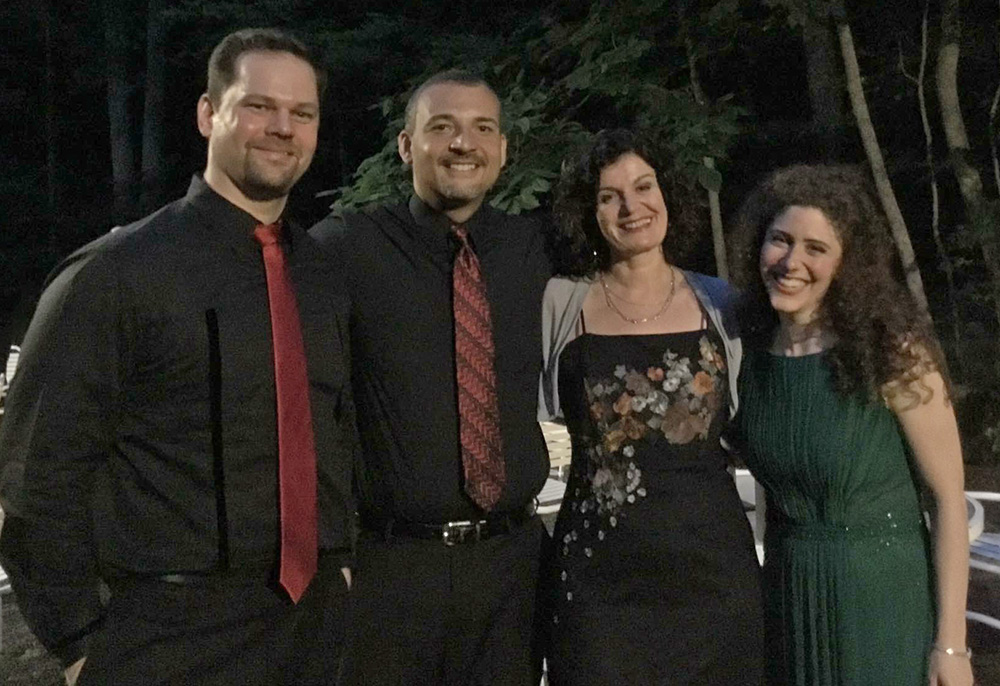 24 Aug

Spotlight on Ars Choralis tenor, Harvey Boyer

Harvey has been a member of Ars Choralis since 2010 and has also performed as a soloist in notable AC concerts such as Musica Hispanica and  Haydn's Lord Nelson Mass. "Being a part of Ars Choralis is truly a blessing. I feel so fortunate to work alongside the wonderful members of this outstanding ensemble along with performing the provocative, and diverse repertoire selected by our talented director Barbara Pickhardt. Being a member of this ensemble is like joining a family."

Harvey is a well-known music educator at the Reginald Bennett Elementary School in the Onteora Central School District. He has taught there for twenty years directing Chorus, Band, General Music, and Jazz Band for students in Kindergarten through 6th grade. For the past five years, he has been the Director of Bands for the 4th through 6th grade music program at Bennett. His Band and Jazz Band Ensembles have received multiple Gold and Gold with Distinction Ratings at NYSSMA Majors festivals. Over his career, he has been selected multiple times as guest All-County conductor throughout the Hudson Valley.

He founded a kid's summer music program called "Boyerstock," which has been going strong for seven years. For the past two years the camp has taken place at the Emerson Resort and Spa and is sponsored by the Phoenicia Festival of The Voice Foundation. This year, 42 students participated, directed by a staff of 7. The camp offers courses in Concert Band, Orchestra, Chorus, Jazz Band, Woodwind Ensemble, Harmonica, Ukulele, and Yoga.

Harvey also founded the Phoenicia Festival of the Voice Children's Chorale which performed at the festival this year. The featured opera was Puccini's La Boheme  performed under the stars in Phoenicia's Parrish field on Aug.4th, 2017.  In the 2nd Act , Harvey's  kids chorus swarms into the town square on Christmas eve, begging their parents for "latte de cocoa" and toys. Harvey sang as a soloist  in the production as well, playing a Parisian street vendor. He was sensational!

The photo at the top of this page shows Harvey Boyer (second from left), with the soloists from Haydn's Lord Nelson Mass, performed at Maverick Concert Hall in June 2017. From left: Charles Martin (bass), Harvey (tenor), Maria Bedo (alto), and Lily Arbisser (sporano).